I'm not above bribery .... are you? In my quest to get Perfectly Creative out there, I'm asking for your help .... Some of you have already "Liked" us on Facebook, and we greatly appreciate that ... but we're a little greedy. We want more!
We're setting a short goal of reaching 30 Facebook fans. Tell your husband. Tell your sister. Tell your mother, even if she isn't sure what "Liking" someone on Facebook means. For your efforts, all 30 of our Facebook fans will be entered into a random drawing for one of our lovely paper wreaths (a $21 retail value).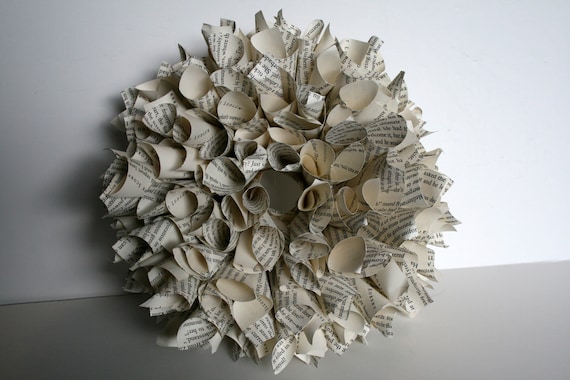 I love these wreaths ... (the bigger the better in my opinion!). This particular wreath is approximately 9" in diameter. You can hang it on its own or by a thick colored ribbon. It can be propped against the back of a bookcase as an decorative accent. Heck, you can even mount it on a colored canvas for an extra dimension against your wall.
So join in if you haven't already and get your chance to win this wreath. If it doesn't fit your particular decor, then you can always gift it to someone! Share the post, share our Facebook page ... or just click
here
.